3.3hp TwoStroke
04 April 2022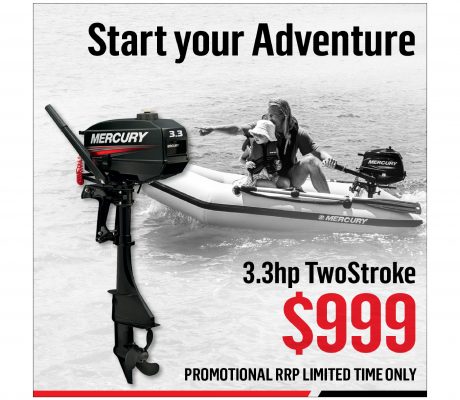 Rather be out on the water? With a range of savings on our portable outboards, you can get there sooner!
Mercury Portable TwoStroke engines are lightweight and powerful, start easily with the modular electronic ignition, and are part of the widest choice of portable power in the industry.
Promotional pricing is for a limited time only, talk to us today about this deal. T&Cs Apply.