Mercury 300 HP SEAPRO CSM V8
Back
Mercury 300 HP SEAPRO CSM V8
Mercury 300 HP SEAPRO V8 CMS, 4-Stroke, Short Shaft/Long Shaft.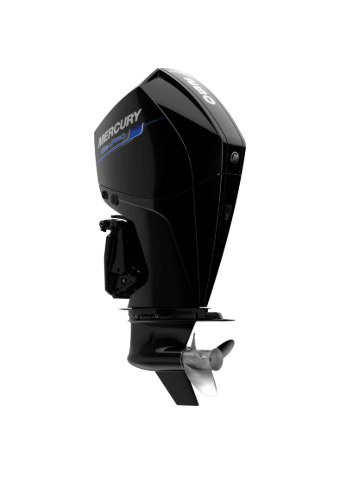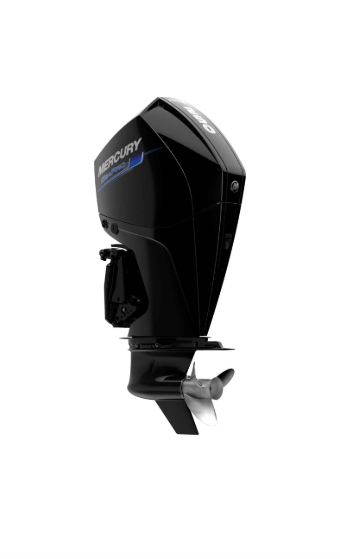 The all-new SeaPro V-8 Mercury FourStroke outboards bring more of everything to the job MORE DISPLACEMENT, MORE POWER, MORE EFFICIENCY and MORE DURABILITY.
Engineered for maximum Durability and Reliability
High-displacement V-8 4.6L a powerhead delivers loads of torque at a lower rpm with less stress on the engine
Exceptionally lightweight design and Advanced Range Optimization maximize Fuel Economy at cruise
Easy and Intuitive to Maintain
Industry-exclusive battery-management technology with ample charging output.
Guaranteed to do its job, so you can do Yours.
 Attributes

HP/kW @ Prop

Max RPM (WOT)

Cylinders / Configuration

V8 [64 degree] with 32-valve Dual Overhead Cam [DOHC]

Displacement (CID/Liters)

Bore x Stroke (mm/in)

Induction System

Performance-Tuned Long-Runner Intake Manifold

Ignition

SmartCraft PCM 112 Digital Inductive

Fuel System

Electronic Fuel Injection [EFI] with ARO

Alternator Amp/Watt

85 amp / 1071 watt belt-driven [Idle Charge]

Midsection Design

Starting

SmartCraft Electric [turn-key] with SmartStart Protection

Gearcase / Ratio

Gear Shift

Electronically-Actuated Shifting

Controls

Mechanical Control with Digital Throttle and Shift [DTS]

Steering

Hydraulic [Optional] Power Steering Kit [Optional] Bit Tiller Handle Kit [Optional]

Mounting Centers

Minimum 26-inch (660 mm) Centers

Engine Protection System

SmartCraft Engine Guardian

Recommended Oil

NMMA Certified FCW SAE 25W-40

Oil Capacity

Fuel Requirements

Unleaded Regular 87 Octane Minimum [R+M/2] Or 91 RON 10% Ethanol Maximum

Dry Weight (lbs/kg)

527/239 *lightest model available.

Trim Range

20 degree (-6 to 14 degrees)

Tilt Range

73 degree (-6 to 67 degrees)

Shaft Length inches (mm)

20 (508) 25 (635) 30 (762)

Operator Warning System

SmartCraft Engine Guardian

Colors