Mercury 300 HP SEAPRO V8 AMS
Back
Mercury 300 HP SEAPRO V8 AMS
Mercury 300 HP SEAPRO V8 AMS, 4-Stroke, Short Shaft/Long Shaft.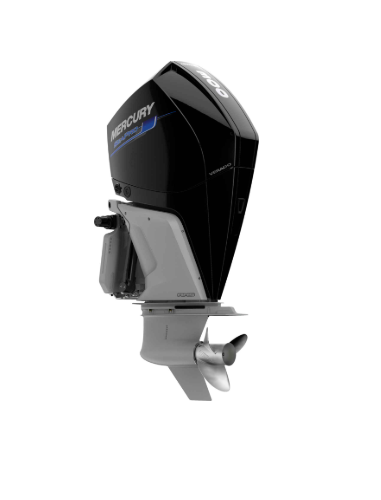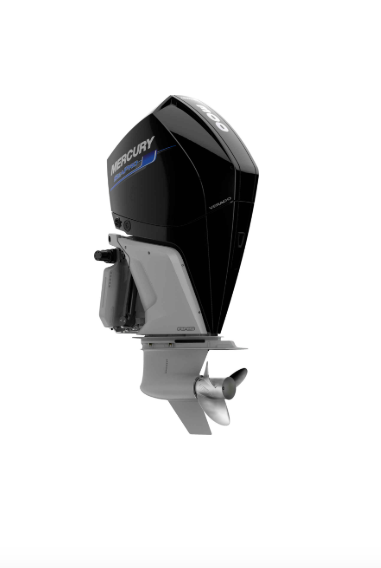 The all new SeaPro 300 HP V-8 Verado outboard brings more of everything to the job MORE DISPLACEMENT, MORE POWER, MORE EFFICIENCY and MORE DURABILITY.-
Available with Joystick Piloting, Electro-hydraulic Power Steering, & Mercury's Advanced Mid-Section (AMS).
The Advanced Mid-Section virtually eliminates vibration from being transmitted to the boat, while Joystick Piloting provides maximum control and maneuverability
Ample torque from class-leading 4.6L Large Displacement V-8 powerhead.
Quicker acceleration from performance inspired, quad cam design and Transient Spark technology.
Range-maximizing fuel efficiency from Advanced Range Optimization ARO and closed-loop fuel control.
Mercury-engineered Digital Controls and Electro-Hydraulic Power Steering for smooth operation.
Enhanced driving experience through Adaptive Speed Control.
Attributes

HP/kW @ Prop

Max RPM (WOT)

Cylinders / Configuration

V8 [64 degree] with 32-valve Dual Overhead Cam [DOHC]

Displacement (CID/Liters)

Bore x Stroke (mm/in)

Induction System

Performance-Tuned Long-Runner Intake Manifold

Ignition

SmartCraft PCM 112 Digital Inductive

Fuel System

Electronic Fuel Injection [EFI] with ARO

Alternator Amp/Watt

115 amp / 1449 watt belt-driven [Idle Charge]

Midsection Design

Advanced Mid-Section (AMS)

Starting

SmartCraft Electric [turn-key] with SmartStart Protection

Gearcase / Ratio

544″ 1.75:1 [RH/LH] with SeaPro Drain

Gear Shift

Electronically-Actuated Shifting

Controls

Digital Throttle and Shift [DTS]

Steering

Mercury Power Steering Big Tiller Handle Kit [Optional]

Mounting Centers

Minimum 26-inch (660 mm) Centers

Engine Protection System

SmartCraft Engine Guardian

Recommended Oil

NMMA Certified FCW SAE 25W-40

Oil Capacity

Fuel Requirements

Unleaded Regular 87 Octane Minimum [R+M/2] Or 91 RON 10% Ethanol Maximum

Dry Weight (lbs/kg)

600/234 *lightest model available.

Trim Range

20 degree (-6 to 14 degrees)

Tilt Range

20 degree (-6 to 14 degrees)

Shaft Length inches (mm)

20 (508) 25 (635) 30 (762)

Operator Warning System

SmartCraft Engine Guardian

Colors