Is it worth it to attend the Southland Boat Show in 2019?
05 August 2019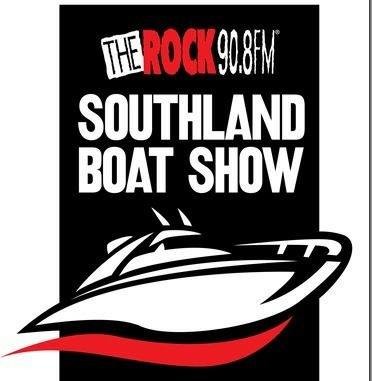 With numerous lakes and sharing a border with the ocean, Southland is a prime region to take a boat on the water and enjoy a relaxing day. Lake Te Anau and Milford Sound have pristine landscapes and plenty of options for fishing and recreation. Taking a guided cruise or tour can be fun, but there's nothing quite like being in charge of your own journey on the water.
But first, you need a boat.
And perhaps the best time in Southland to see all of the boats on display is during the Southland Boat Show. In 2019, this show will be held at Stadium Southland on the 10th and 11th of August. Dozens of the top boating experts in the region will be present in one place for you to look at models up close, answer any questions that you have about them, provide special boat show pricing, and maybe even give out a few prizes.
Amateurs and experts alike
While there will be people of all skill levels and experience at the show, everyone will have one thing in common; boating. Many of Southland's boating experts will be available to answer questions about everything from general boating to the intricacies of specific models.
If you're keen to get into boating but don't know where to start, the boat show is a fantastic place to begin. Not only can vendors help you learn about what type of boat suits your style and intended usage, but it's easy to strike up a conversation with other visitors and get helpful tips from experienced sailors about how to get started and ways to make your boating experience more enjoyable.
For boating veterans, there's still plenty to see and do. Upgrade to a new model if your old one is on its last rotors, or make your current boat yours through customisations. Add practical accessories like life jackets or spares, or make your boat like a second home by adding plants, accent lighting, or even decorations, all things you can find at the show!
Are there any deals or discounts?
If you're already considering purchasing a boat, you can't miss this year's Southland Boat Show. Many exhibitors have Boat Show only specials where you can find huge savings you won't be able to get anywhere else. Historically, vendors have offered massive sales or even incredible freebies totalling several thousand dollars. Along with discounts on the boats themselves, there will also be fantastic values on equipment like GPS navigation, active imaging transducers, and motors, and much more.
What else is there at the boat show?
You never know what kind of surprises the boat show will bring! Along with lively conversation and unbeatable deals, there will also be ample opportunity to win fantastic prizes such as state-of-the-art equipment, chartered trips, and boating prize packages. Even if you come by just for research and to see what the Southland Boat Show is all about, many exhibitors don't require a purchase to enter, meaning you can learn all about boats and maybe win some fantastic gear or memorable holiday in the process.
Don't miss out on the 2019 Southland Boat Show, going on at the 10th and 11th of August at Stadium Southland!